Welcome back to Canal Boat UK. In the past we have done some buying guides, such as our guide to buying a used narrowboat. However, today I want to tackle the somewhat simpler question of 'How Much is a Canal Boat'. Of course, there are a lot of variables involved in buying a boat, so its impossible to get everything spot on. Think of this as a starting point more than anything.
I intend to use real examples of canal boats currently on the market, just be aware that as this article ages the information may change. To help keep it as up to date as possible, I will try to come back periodically to update the article. I will not go into the full details of each boat, in an effort to keep the article length down. I will try to link out to the boat listing where possible though, so you can read the full specifications yourself if needed.
If you like this article, you may also like our other ones on canal boat depreciation and the differences between widebeam, narrowboats and river cruisers!
How Much is a Narrowboat?
How Much is a New Narrowboat?
Before we start, just be aware that when you buy a new narrowboat, you can buy just a basic shell or sailaway (which has everything ready to go except the interior fit-out) and fully fitted boats with everything done and ready to be used out of the gate. For this article we will focus on fully fitted boats only, I just want to make you aware that other options are available. Also, I don't want you seeing a new boat for £50k that is titled 'sailaway' and you think it's a ready to go boat.
Up to £40,000
For this price range, you are looking at small and compact new boats. Aintree Boats have the Beetle range, a perfect example of the type of boat you can expect at this price level.
As you can see, their prices start at £34550 at the time of writing, this would be for the shortest 25 foot model. These prices are pretty cheap for a fully fitted narrowboat, even one this compact. Because of this, you don't have any say over the layout of the boat. You just have some options you can add.
Up to £90000
If you want a full size new narrowboat in this price range, you are looking at buying ready-made boats with the layouts already fixed. Almost an 'off the peg' style of boat with a few options available to slightly tweak the specification of your boat.
Elton Moss are a good example of this, a boat builder that builds their boats in the Czech Republic. They will sell you a full fitted 50 foot narrowboat for £85,995 at the time of writing.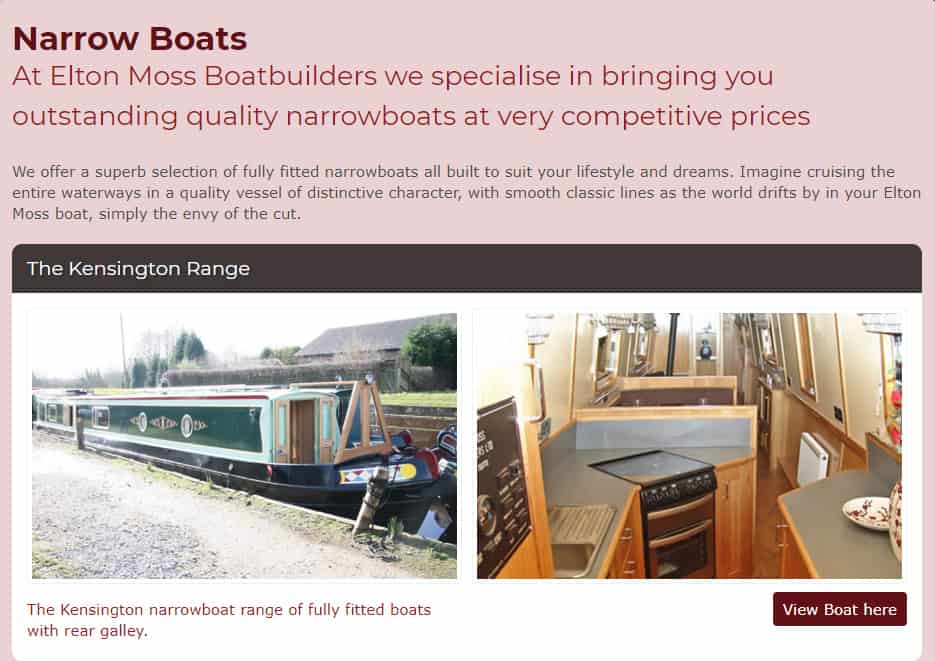 You can also get a fully fitted 45 foot narrowboat from Aintree Boats for £75000 , or even up to a 57 foot at £89500.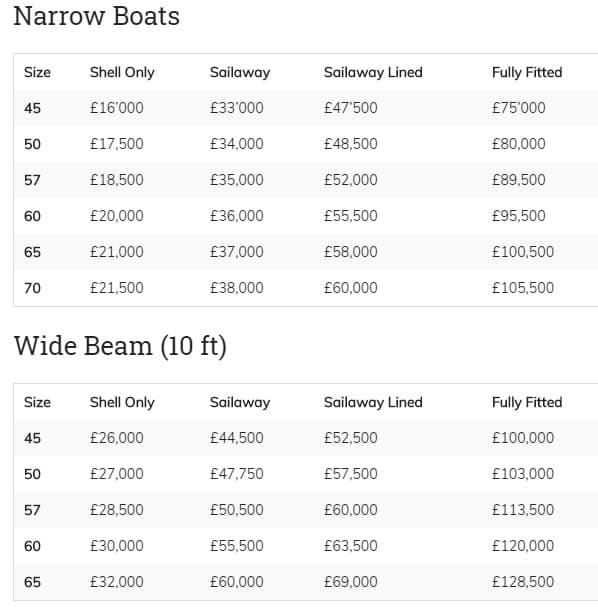 Just make sure to take a close look at the specifications list of any boat you buy in this range. Anything 45 foot or over you are probably getting a relatively basic spec. If you want all the bells and whistles, you will need to pay more.
Up to £110,000
I would call this the sweet spot for most new narrowboats. It would be hard for you to get a custom built boat to your exact requirements, but you would certainly get a decent sized boat that is well specced out.
At the time of writing Aintree Boats are selling a prime example, a nicely fitted out 57 foot boat for £98000. I believe it was a showboat, but other than that it is brand new.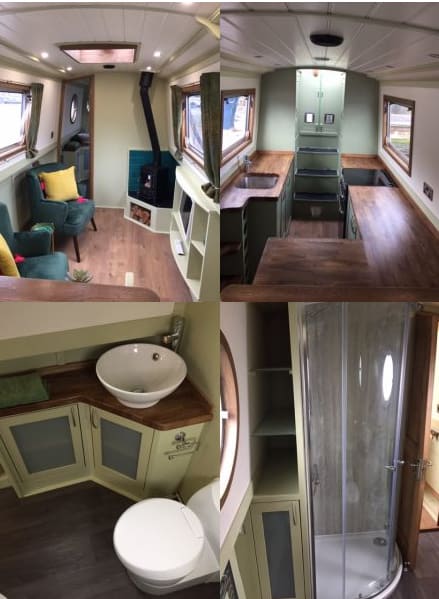 Below are pictures of a new 60 foot narrowboat by Ovation Boats, fully built and ready to go for an asking price of £96950.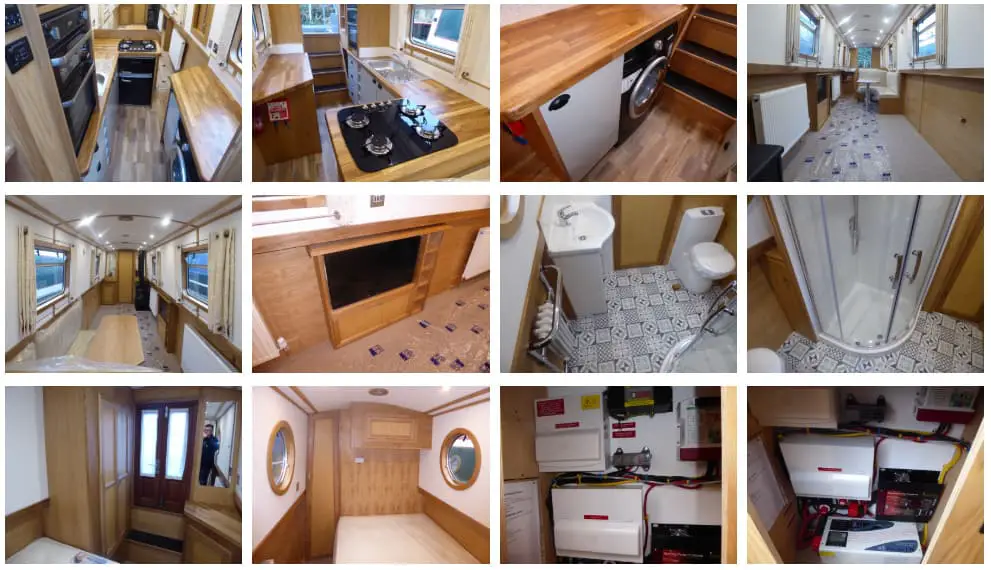 If you are willing to take narrowboats with fixed layouts, you can get something really nicely fitted out for this price.
Above £110000
Now we are getting into the realms of more custom build narrowboats, where you can change the layout to meet your exact needs.
Aqua Narrowboats say that they can build you a fairly basic specification boat, but with your own custom interior layout, for £122,950 for a 57 foot example. This goes up to £136,950 for a 65 foot example. Remember though, that if you want all the bells and whistles, you will be spending more on their options list.

Alternatively, you could go for a luxuriously fitted out fixed layout narrowboat. Elton Moss offer a special edition 58 foot boat in the Windsor SE range that would fit the bill at £134,995.
How Much is a Used Narrowboat?
How long is a piece of string? Of course, we have a large amount of variables here, but hopefully this will give you a general idea.
Up to £10,000
This is the real entry point of narrowboating. You will probably be buying more of a project boat, and one that is old. I think the best you can hope for here is an old boat with a solid hull and engine. The interior and other details will probably need a lot of care and attention.
At this lowest price range, you might be better off buying privately rather than through a brokerage to maximise the money you have. Just be careful not to get ripped off, and check out any potential purchases carefully.
Most narrowboats in this price range will also be shorter, like this 30 footer offered through Apollo Duck for £9500 at the time of writing.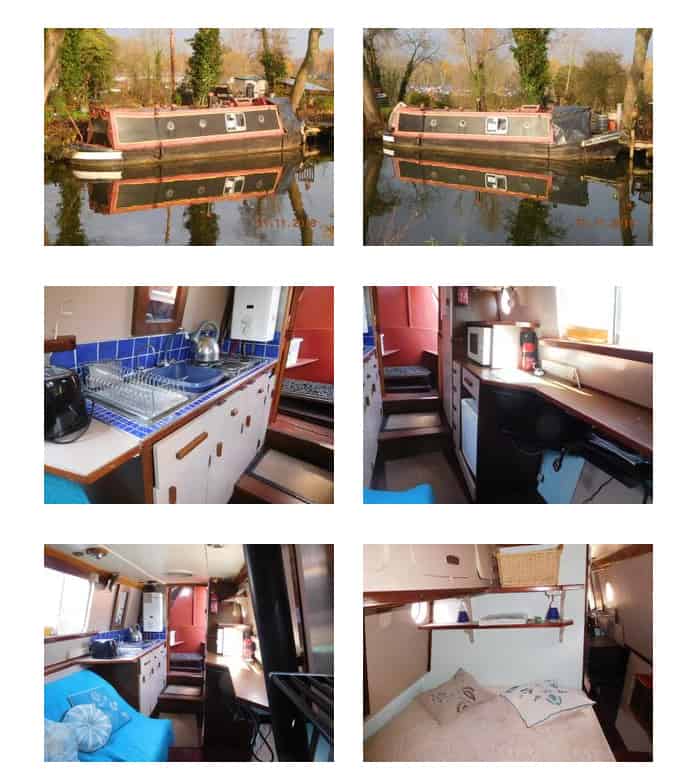 Of course, for such a low price, you can't expect it to be simple. The advert talks about the boat needing a new engine. A new one is included, but not fitted. Who knows how decent that included engine is and you would have to get it installed yourself. To be fair, the interior is pretty solid on first glance, if a little dated. But don't be fooled by a nice-looking interior. The boat's hull and engine could cost you much more in repairs than an interior if they are in bad shape 🙂
You might be able to go longer, but the level of risk is getting higher. This 40 foot vintage narrowboat seen below comes in at £7000 and will need a full interior refit. This boat comes with no hull test or history, the owner is saying what you see is what you get. Personally, I would avoid like the plague, but if you know what you are doing, you could get some rough diamonds at this price level. Not for the feint of heart, though!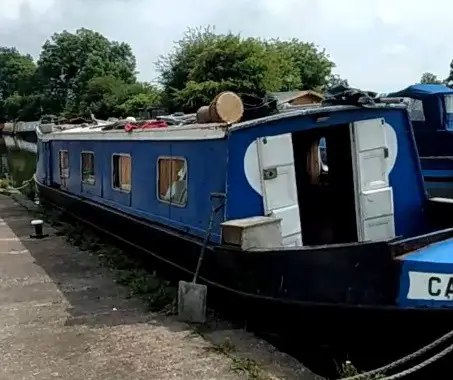 Up to £30,000
We are now starting to get into the realms of some more solid narrowboats. There will be less need for major work but will probably need some minor tweaks here or there to get the boat exactly how you want.
If we go over to the wild west of boat buying otherwise known as Ebay, you could get a vintage 1976 28 foot Springer for £18000. It is definitely vintage in quite a few ways, but the fact the owner is willing to allow surveys means it might be in decent shape.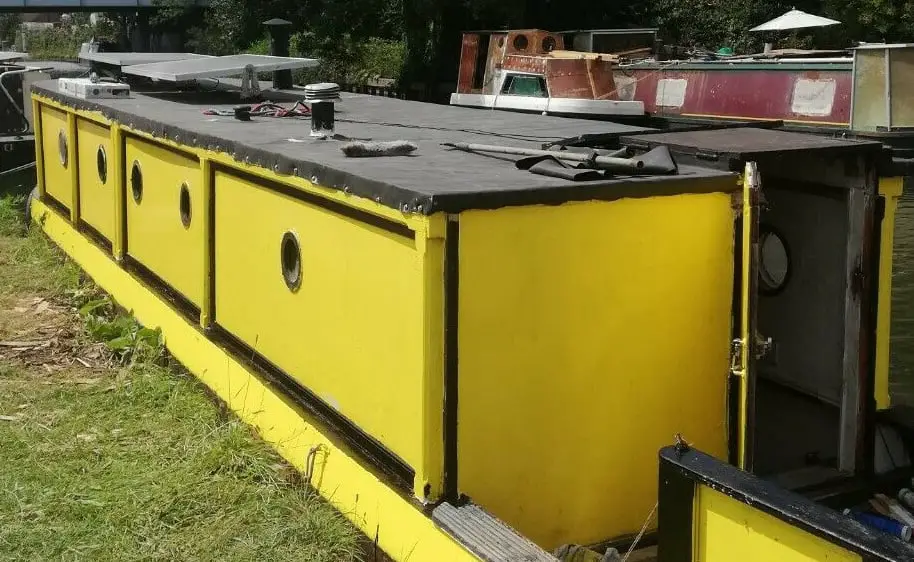 Sticking on Ebay, if you are willing to go to the top of this price range you could potentially find a pretty solid boat. Dream Awhile is currently on their for £29,950 and is a 50 foot narrowboat built in 1986. As long as the hull and engine are in decent order, this could be considered a good buy in this price range. Although the advert makes no mention of when the boat was last blacked (or any maintenance history), so that would be my first topic of conversation with the owner 🙂 It has a 1.5 BMC diesel engine which would be fine if it is in decent running order.
Up to £50,000
This is what I would call the sweet spot for used narrowboats. You should be able to find a solid example in this price range that shouldn't need too much spending on it. This is also where you start to see decent condition longer narrowboats too.
Take this £35000 example from Ebay for example. A lovely looking 48 foot narrowboat built in 1981. The owner has described the full specifications of the boat in great detail. Evidence of recent blacking, maintenance and upgrades made to the boat. It also has a Beta Marine engine from 2016 fitted. Not sure if it would hold up on a closer inspection, but the first impressions of this boat seem great.
At the top end of the budget, you could get (also on Ebay) this lovely looking 60 foot narrowboat built in 1996. The owner has epoxied the hull in 2015 and 2019 apparently, and the interior had a refit in 2018. Past surveys are also available for inspection. At face value, this seems to be a well made and looked after narrowboat, all for £46000.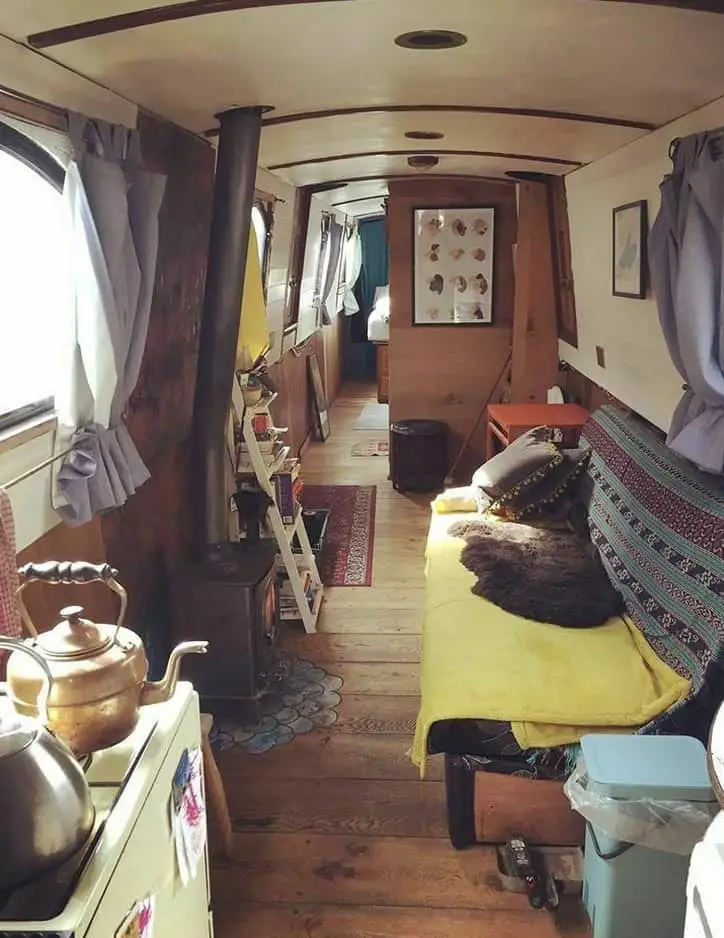 Above £50,000
At this price level, you can pretty much get your dream narrowboat, especially if you buy privately and not through a broker.
Take this 2012 built 58 foot narrowboat over at Appollo Duck, for example. You are getting something pretty new and a decent length at this point.This is also a good spec boat with a nicely fitted out interior. As long as the condition of everything is as expected, you wouldn't have to do much to this one.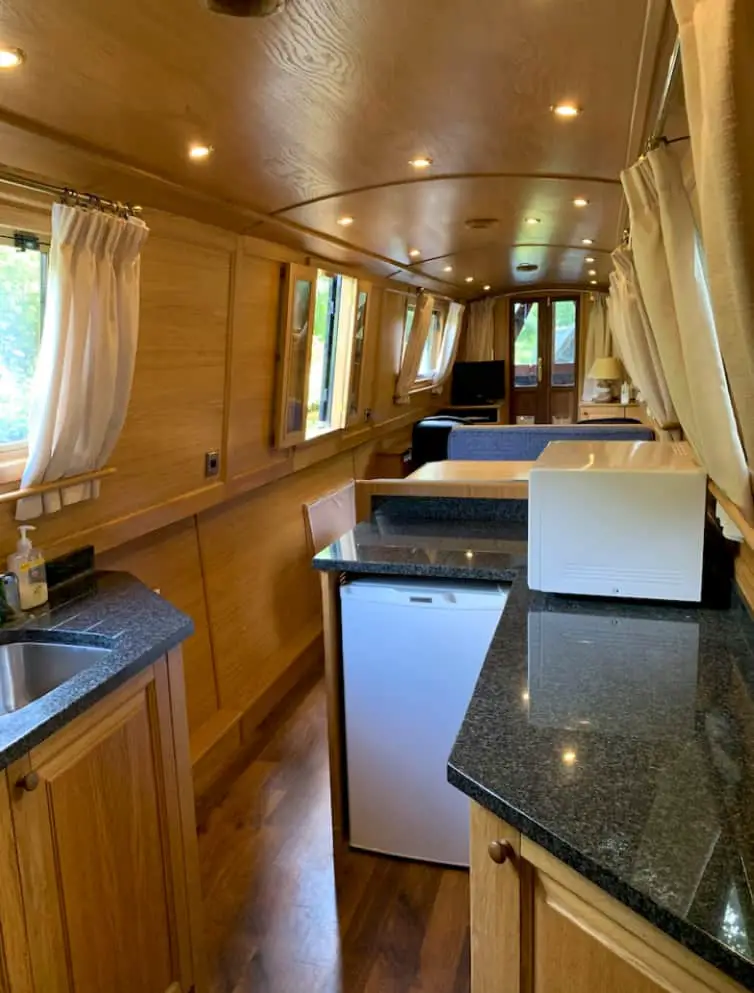 For £68,000 you could get this 2014 built 55 foot example from Aintree Boats seen below, also over at Apollo. Another great example of a well-made boat with a great specification. As long as you like the layout, this would be ready to move in and cruise without much effort. Aintree really do make some beautiful narrowboats!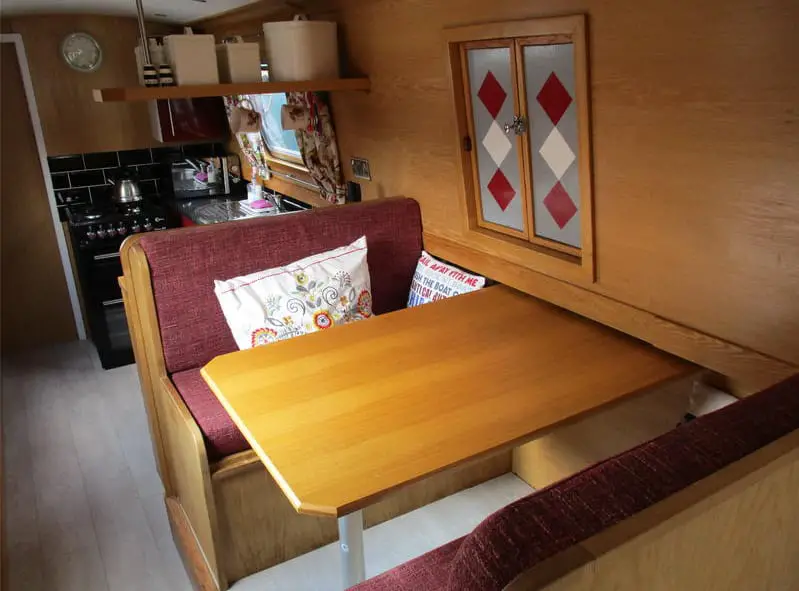 How Much is a River Cruiser?
Now let us move onto the river cruiser category and how much they cost. A river cruiser can be used on the canals, as long as it fits the locks and the bridge height on whatever route you are taking. These river cruiser style boats are usually made out of fibreglass, so they don't require the constant blacking of a steel hull.
How Much is a New River Cruiser?
I found it harder to get hold of prices of new river cruisers online, but I did find TingDene had them. Therefore, I will use TingDene for all of the new river cruisers listed below.
The Viking Twenty is a narrowbeam (7.3 foot) river cruiser that is 20 foot in length. Fully fitted, the Viking 20 is listed as costing £32,786. Perfect for an entry level river cruiser.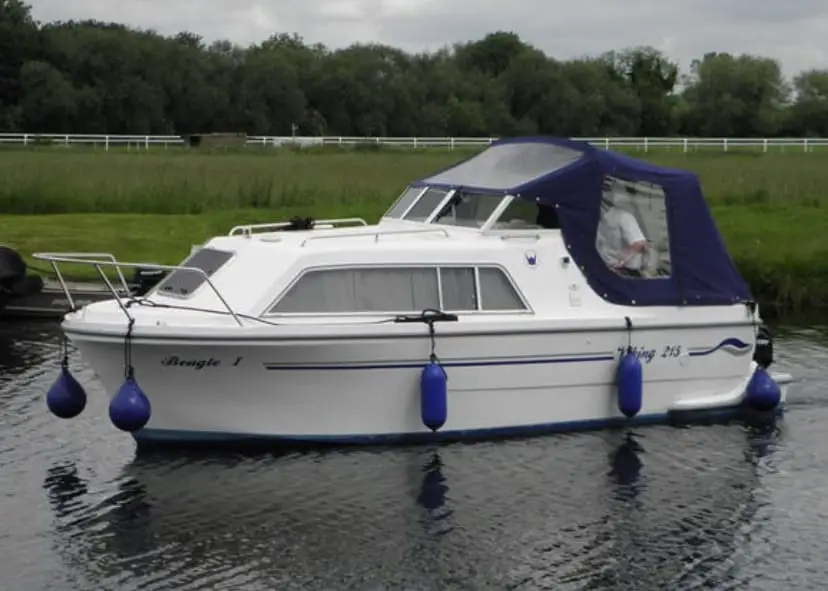 A mid range river cruiser would be the Viking 26 centre cockpit, something that would set you back £44,480 fully fitted.
A high end river cruiser would be something like the Viking 300 Highline. It still has a bridge clearance of 2.1 metres, to allow you access to a lot of the canal network, whilst having a beam similar to a widebeam canal boat. Fully fitted, you would pay £94,861 for one of these.
How Much is a Used River Cruiser?
Especially for lower budgets, these used river cruisers are popular. The fibreglass hull also requires less maintenance than the narrowboats steel alternative. Just be aware that a lot of the examples below had sea toilets that are not allowed on inland waters. You would need to find alternative toilet arrangements 🙂
Up to £10,000
For £5500, this Fantasy 20 river cruiser was sold in July this year. This is why river cruisers can be a good option for people on a low budget. Look at the example below, much cheaper than the cheapest narrowboat but it looks a lot less ropey in my opinion. I am not saying it's perfect, but it doesn't look like it will the need the wholesale changes needed in the cheap narrowboat. Arguably, the useable space is less though.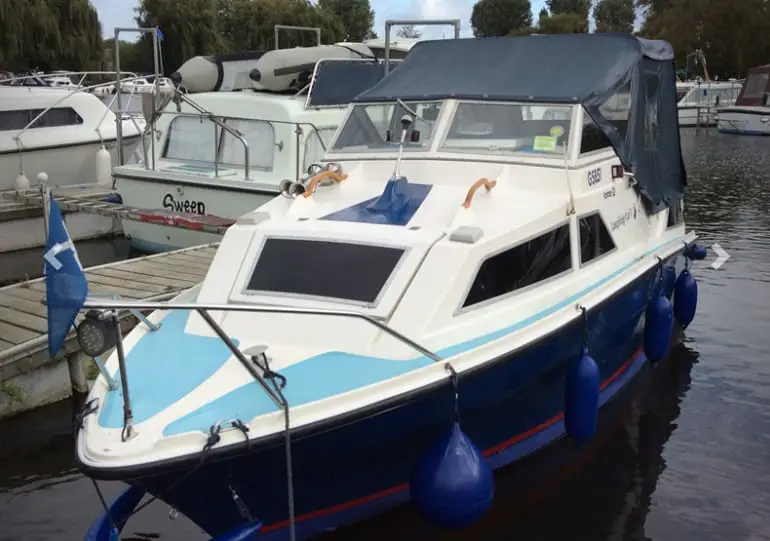 At the higher end of the budget, you could get the Shetland 4 plus 2 pictured below for £7950.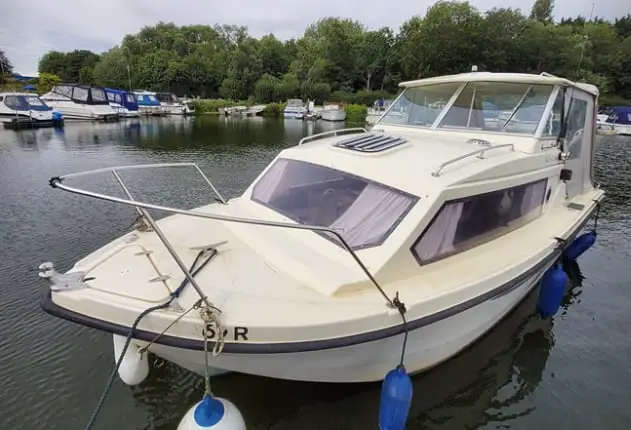 Up to £30,000
At the lower end of this budget (£13,950) you could get the Viking Slipstream 27 pictured below, something that I really like the look of for such a low price. It does have a slightly brown and dated looking interior, but everything is clean for such a price. The design looks like one of the most space efficient I have even seen.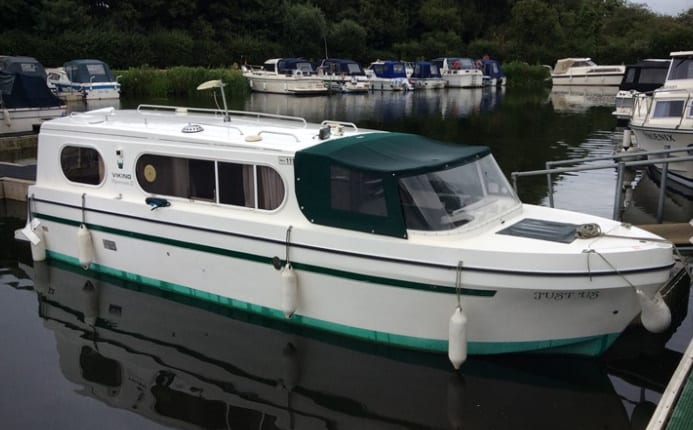 At the higher end, I found this really cool looking Bounty Buccaneer 37 foot river cruiser for £25000. For that price you are getting a great little boat built in 1986. I really liked the interior of this one. The only slight downside is it is a widebeam boat, so the canal network available to it would be slightly restricted.
Up to £50,000
For £33,950 you could get this Viking 32 Highline made in 2013. It seems to be somewhat of a theme for me with these river cruisers, but again I really like the light and airy interior.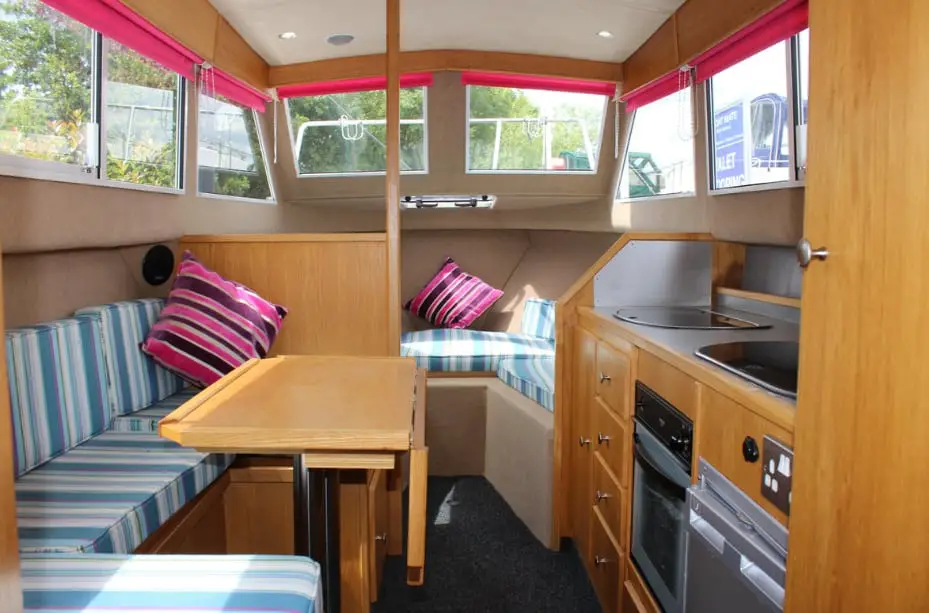 At £49,950, the top end of this price bracket, you could get this Viking 27 from 2014.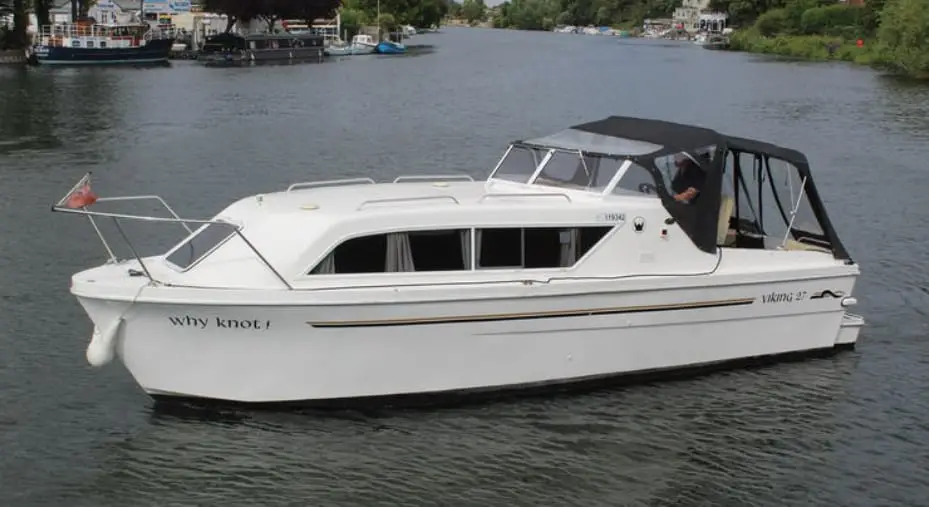 Which Parts of a Canal Boat are Most Valuable?
To help you make a decision about the appropriate value of a boat, you need to know which parts are the most valuable. The obvious ones are the hull and the engine. The hull is the main base that a boat is built on, when the hull is done, so is your boat. Therefore, hull condition and quality plays a massive part in a boat's value. A dodgy engine can cost you a lot in maintenance and repairs. The engine is the beating heart of your boat, so this is the second obvious place that holds massive value on your boat.
With the increase in the use of solar and an increased demand on electrics, this is where some of the less obvious value comes in. For example, a high quality inverter can be expensive. If a boat has one, this can add value that you might not have thought of.
Why are Narrowboats so Expensive?
I often hear people complaining that narrowboats are very expensive and wondering why this is the case. If you want to build a new narrowboat, most people would end up easily spending £90-100k and even more. Why are narrowboats so expensive?
The main reason is that narrowboat hulls are made of steel….a lot of steel. And steel is not exactly cheap, and has been going up in price substantially since 2015. You might be surprised how much of your narrowboat budget ends up being spent on steel!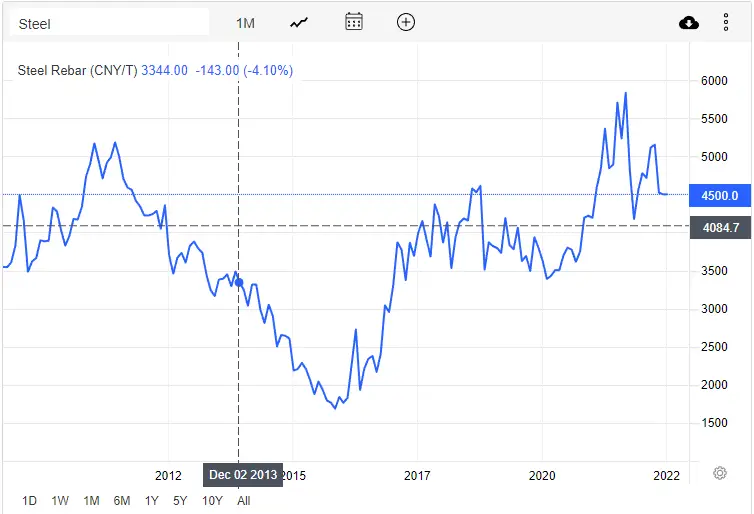 Add to this the fact that building and fitting out a narrowboat is a real skill done by expert tradesmen. You will have to pay for this expertise, especially as most boat builders are in the UK, where the cost of hiring these tradesmen or women is substantially higher. This is why some cheaper narrowboats are built in places such as Eastern Europe.
Just look at where the UK ranks when it comes to the estimated hourly cost to hire someone when compared to other countries across Europe.
Find more statistics at
Statista
Happy Boat Shopping!
There you have it, I sincerely hope you now have a better idea as to the general cost of a canal boat, whether it be a new or used narrowboat or river cruiser.
Be aware that canal boating has become a much hotter subject since around 2014, with more and more inland boaters being added every year. This makes the boat market for narrowboats very competitive. If you find a boat you like, you have to snap it up otherwise it will be sold before you know it. I am hearing this more and more in the narrowboat market these days! River cruisers are not quite as bad in my opinion, as I feel they don't have the trendy appeal of narrowboats.