As a narrowboat owner, many of us are always looking for ways of making money whilst on the cut. I have already written an article talking about boat based work you could do but today I want to tackle narrowboat business ideas. These are physical businesses that can be based on a narrowboat. This list is simply a collection of interesting business ideas that are in operation from narrowboats as we speak! If you are thinking of starting up a canal based business of your own, this list could prove a good place to start!
1. Floating Music Venue- The Piano Boat
This has to be number one in my list of interesting and unique narrowboat business ideas, a canal based concert hall that is run by couple Rhiana and Masayuki. Masayaki is a concert pianist of some repute (and Rachmaninov specialist none the less!). But he now plays inside his and Rhiana's widebeam narrowboat, which has been lovingly fitted out to accommodate a concert hall where patrons can come to enjoy some classical piano and maybe even a spot of afternoon tea.
As well as offering musical cruises, The Piano Boat also offers five star musical holidays. I have no idea whether this is a profitable business idea, but from the look of their website, they seem to be sold out a lot!
If you are a music lover and a canal buff, a trip on The Piano Boat could be right up your alley. And if you are a musically inclined canal boat owner, this may inspire you to come up with a musical business of your own!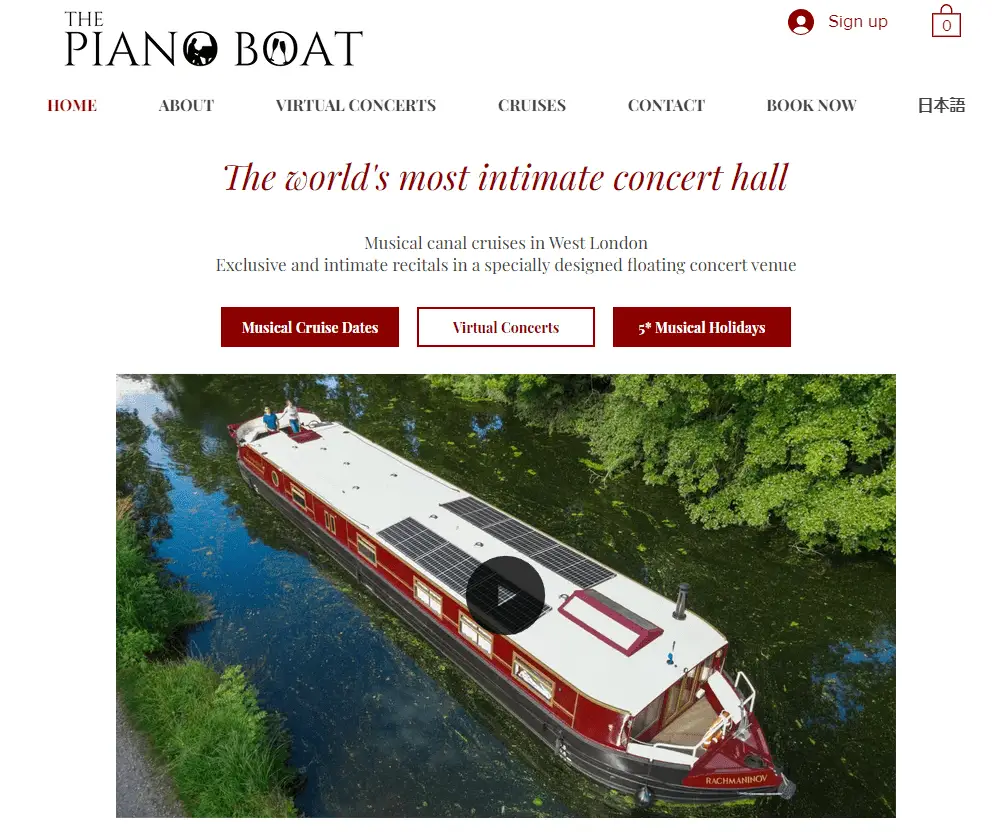 2. Narrowboat Pub- Barge-Inn Booze
A pub? On a narrowboat? Well, it's more like an off licence on a narrowboat with some seating outside! But you get the idea, right! If you are in the Stoke area and fancy a nice pint down by the canals, this could be the boozer for you. Although make sure to wrap up if its the winter!
From what I can gather, the Barge-Inn Booze are open at the weekends and often like to sync up when they open to coincide with home games of the local football team Stoke City. Check out their Facebook group to get more details.
If you do choose to have a pint there, you won't be forced to drink Stella Artois or Carling Black Label! They have some real top tier craft beers from local breweries and micro-breweries alike. Beer snobs will be right at home!
If you are looking to start up a narrowboat business yourself, this is another inspirational story of what is possible. You don't always have to be a traveling artist or nick nack seller!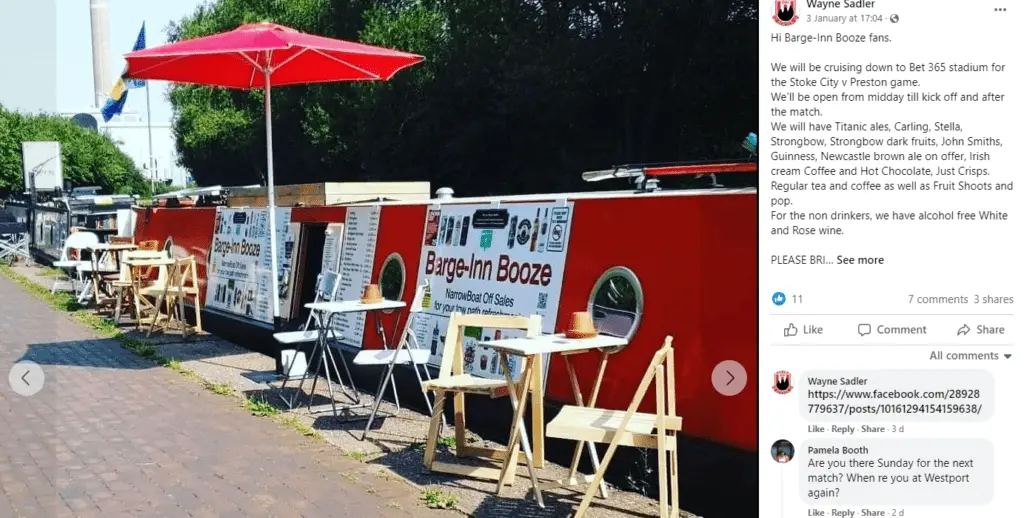 3. Floating Record Shop- The Record Deck UK
Another interesting idea for a narrowboat based business is a record shop, and The Record Deck UK has been doing this particular business for a while. Selling new and old vinyl on the canals is probably a smart idea. Although the stock must be pretty heavy, it is pretty simple to store and setup shop wherever you moor. And who doesn't love buying a good old vinyl record!!
Like the narrowboat pub above, you will usually find The Record Deck UK open at weekends (especially dry ones), and you can find out the locations they are visiting at the official website. You will also find some interesting narrowboat cruising pictures on there as a nice little bonus.
And Luke (The Record Deck UK's owner) must be doing alright for himself, as he has 35 top notch reviews over on his Facebook page. He must be doing something right!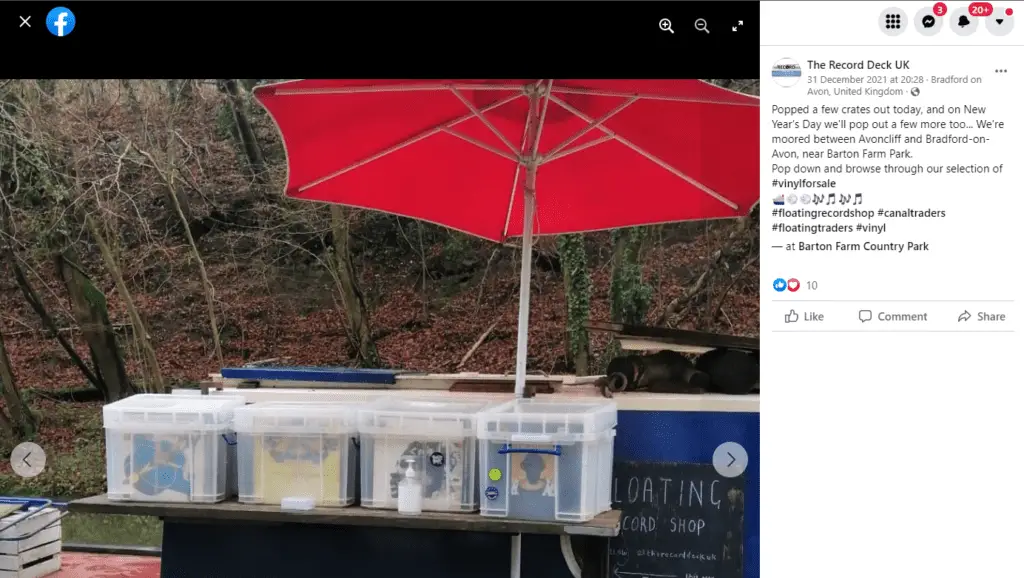 4. Novelty Shop- The Pirate Boat
I can imagine it is getting harder and harder to come up with unique narrowboat based roving trader ideas these days. Add to that the fact that if you try to sell something too weird and wonderful, you probably won't get much business from the passing trade canal-side.
This is why I think the Pirate Boat is such a great idea. It is a novel idea but done in a way that is more likely to be commercially successful. And the whole boat and people who run the Pirate Boat follow the pirate theme to a tee, which helps generate more intrigue.
This should be a good example of how to come up with a novel idea without making it so niche that nobody wants to buy anything from you 🙂
If you are interested in this type of narrowboat business, you should follow their YouTube channel, in which they do give insight into the business from time to time.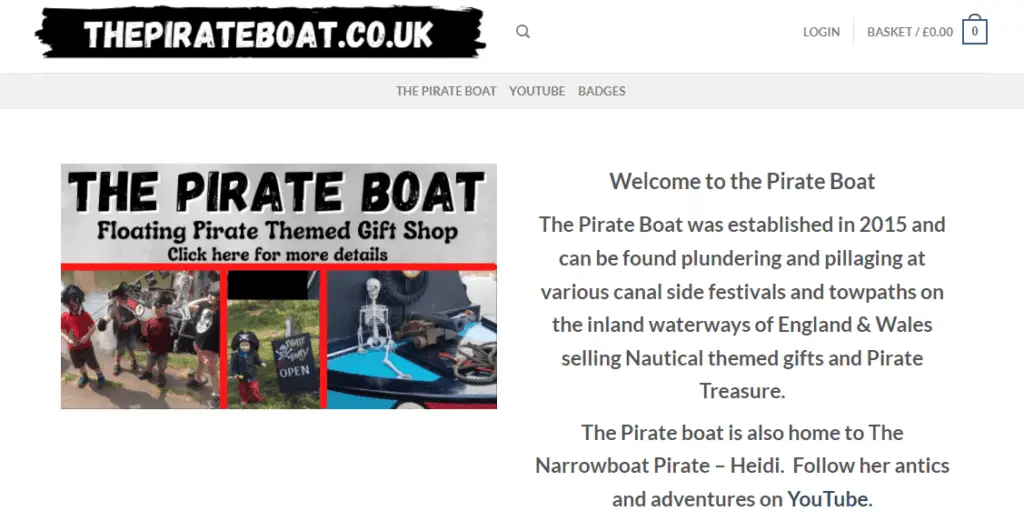 5. The Floating Coffee Shop- Cafe Afloat
If you ever wondered whether you can be taken seriously as a canal based business, take Cafe Afloat as an example that you can. At the time of writing they are closing for refurbishment, something that was even featured in the local news!
Cafe Afloat is moored in Diglis Basin, and has become a popular stop for many folks in that area.You can see from their masses of positive reviews on their Facebook Page, that they are clearly doing a good job. The only thing to consider here is that it is a narrowboat business that is moored permanently in the same place.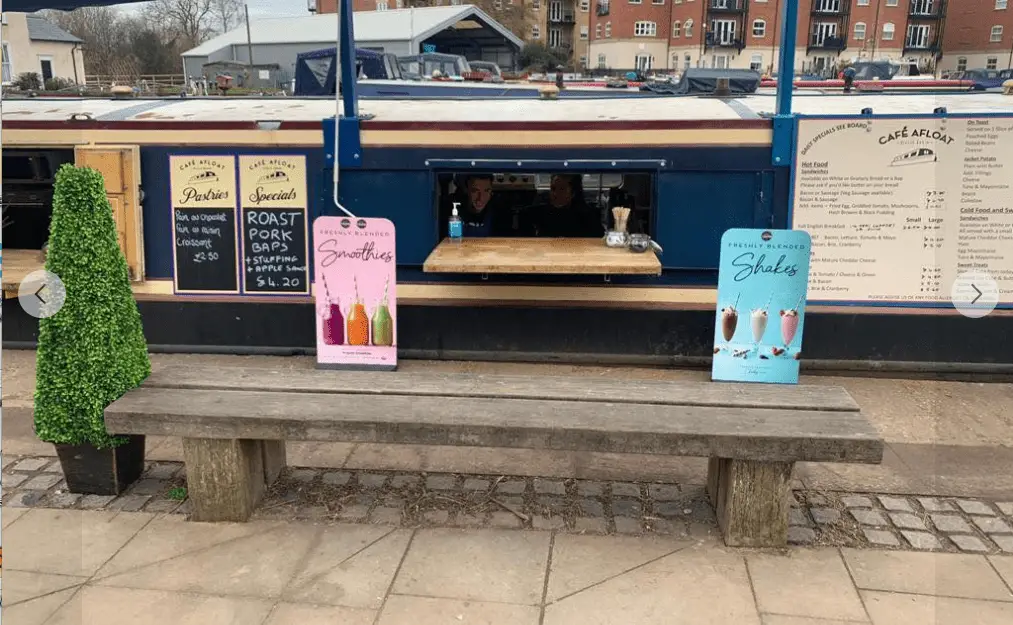 If you are a continuous cruiser and wondering whether this business might work whilst on the move, there is another cafe boat called Holly that is run by a lovely couple that has a YouTube channel. You will learn a lot about the viability of a roving cafe boat by watching their videos. They take you right through the process from refurbishing their cafe boat to serving customers.